Totally Aesthetics have been offering Aesthetic training courses since 2006.
asiwho are well respected within the industry. We offer a wide range of courses, including basic and advanced techniques as well a mentorship/supervision.
If you are new to Aesthetics, you will find courses on Botulinum Toxin Type A (Botox), Dermal Fillers, Chemical Peels and Mesotherapy under the course category of Basic Courses.
For those already working within Aesthetics who require further training in order to build their confidence, you will find Botulinum Type A, Dermal Fillers and Chemical Peels under the course category of Refresher Courses.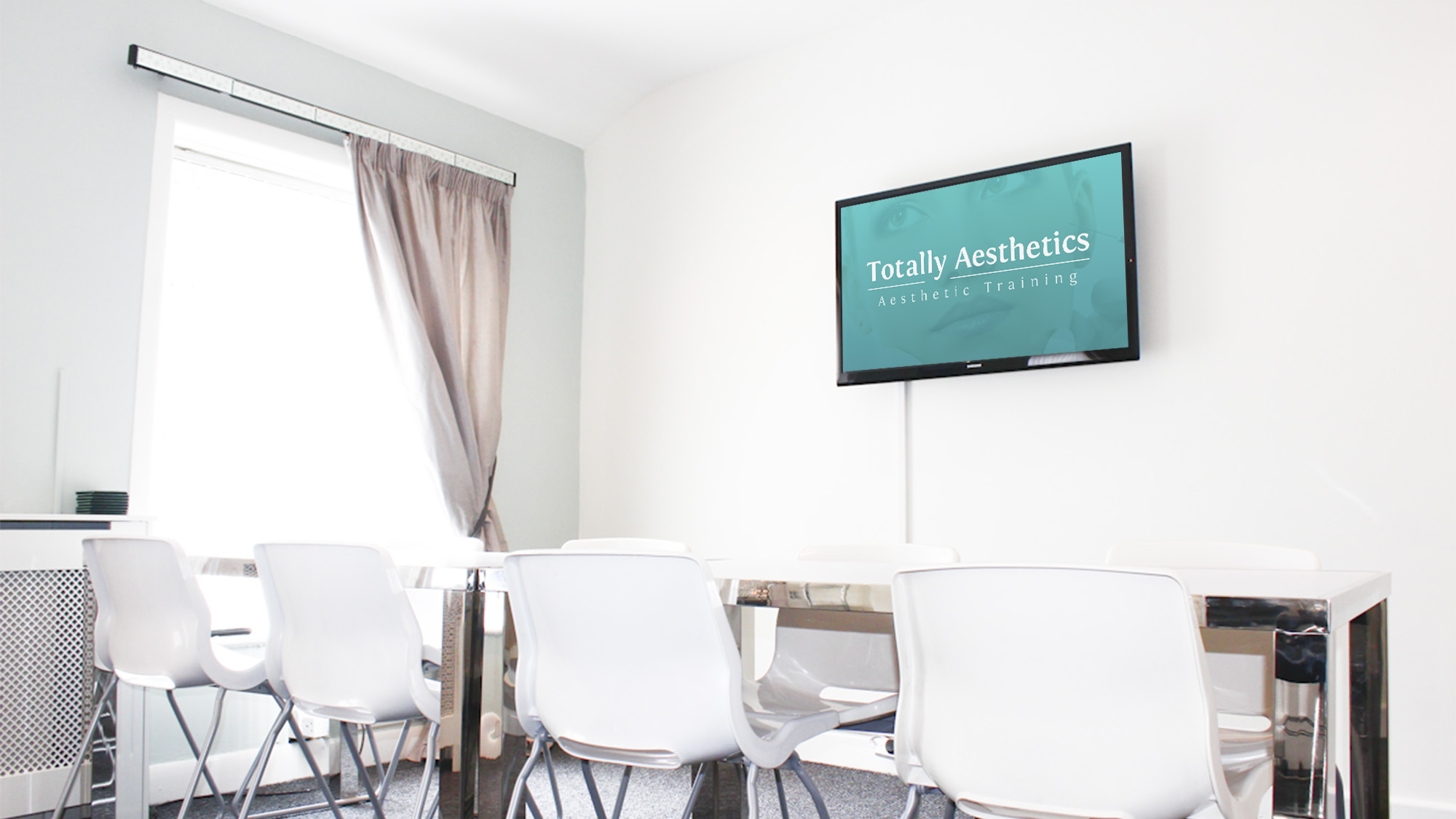 For Aesthetic Practitioners who are wanting to take their training and skillset to the next level, you will find Botulinum Toxin Type A, Dermal Fillers, Lip Augmentation, Dental Block and Microsclerotherapy, under the course category of Advanced Courses.
Mentorship is also available at your own clinic (travel expenses charged).
We want our course delegates to feel confident upon completion of their training, so that they can progress to build a successful aesthetics business.
We only train qualified Doctors, Dentists & Nurses with a valid GMC/GDC/NMC number.
Please note that by registering on a training course, this is NOT a confirmation of your place. Delegate places are only confirmed once one of our Course Co-Ordinators has contacted you and your GMC/GDC/NMC number has been checked. A £100.00 non-refundable deposit is required at the time of booking in order to reserve your place.