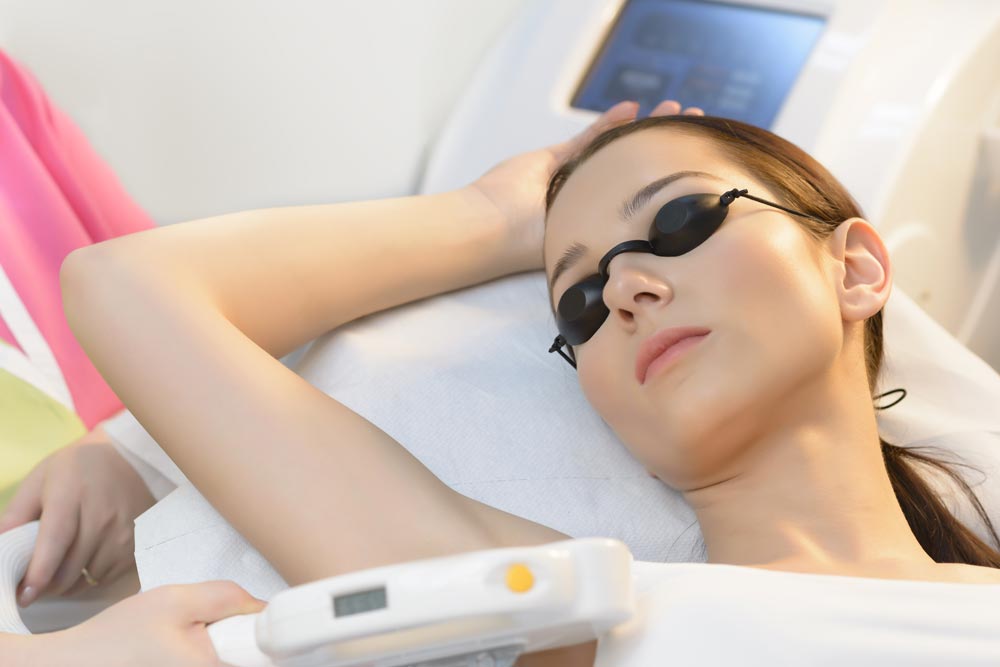 Phaser EPL is the result of more than 20 years experience in the medical laser industry and a fresh innovation from Chromogenex Technologies Ltd.
Phaser EPL is an Intense Pulsed Light system utilising its own Smartlite Dual Phase Technology. Dual Smartlite Technology is a unique feature, setting new standards in IPL technology developed exclusively for the Phaser range of products.
Smartlite produces high levels of light energy that can be used effectively for the treatment of unwanted hair and skin rejuvenation.
This unique technology uses a combination of enclosed waveguide and a special reflecting cavity at the rear of the flash lamp source which increases transmission of light energy into tissue significantly compared to a standard IPL.
Phaser EPL offers the latest technology in IPL hair removal. Clinical studies have proven that IPL technology is effective in permanently reducing hair growth. It is a gradual process but once the hair follicle has been treated it should not regrow.
6-10 treatments are recommended. You can pay as you go for each treatment or pay upfront and get a course of 6 for the price of 5.
| Treatment | Price (per treatment) |
| --- | --- |
| Nurse Consultation & Test Patch | £30 |
| Treatment | Price (per treatment) |
| --- | --- |
| Upper lip or chin | £50 |
| Upper lip & chin | £85 |
| Chin & Jawline | £85 |
| Chin, Jawline & Cheeks | £95 |
| Sideburns | £85 |
| Centre brow | £30 |
| Neck | £80 |
| Full Face | £120 |
| Full Face & Neck | £150 |