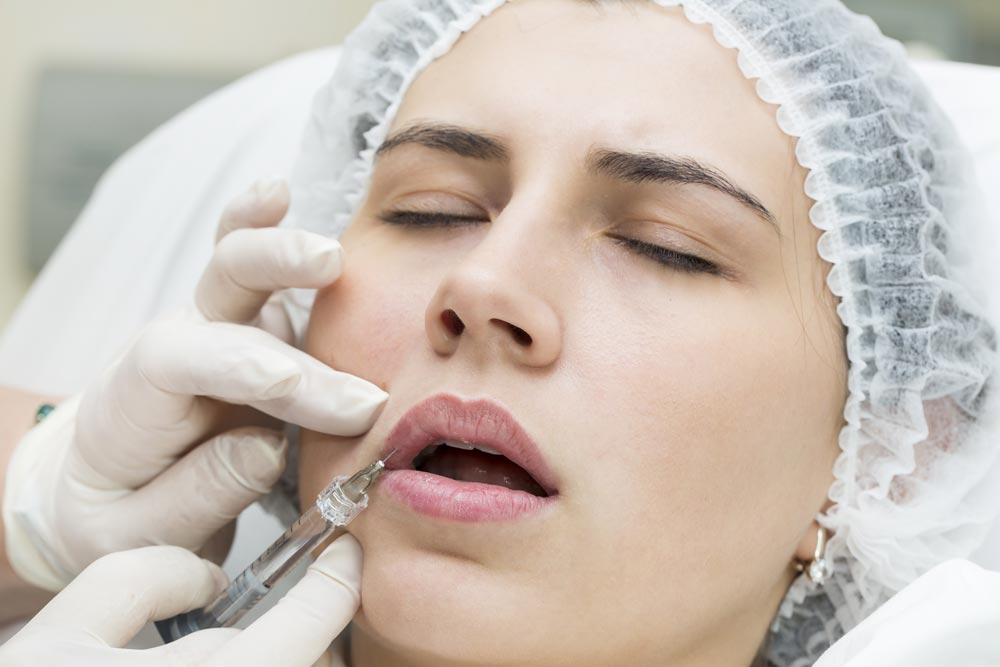 1 day Theory & Practical
Suitable for those already trained in Dermal Fillers who are either Prescribers or work alongside a Prescriber. Gain further experience in lip augmentation techniques, including volumisation, definition and peri-oral lines.
This is a one day hands-on course which is suitable for those who have already completed Basic Dermal Filler training. The course focuses on the use of Dental Blocks and Lip Augmentation using Dermal Fillers. The course covers both theory and hands-on injection techniques.
Groups are limited to small numbers only. Lunch is included.
Delegates are given access to our learning platform one month prior to their hands-on training course. 
This allows delegates to work through the theory in their own time and at their own pace. Access to the platform continues for 3 months following your training course and you will complete an online test following the hands-on training day. 
The online learning platform includes:
Skin, Lip and Facial A&P
The ageing process of the lips
Skin types
The history of dermal fillers
The Teoxane range of dermal fillers
Consultation
Patient assessment
Contraindications & side effects
Treatment planning
Injection techniques
Managing complications
Aftercare
Confidentiality & GDPR
Supplier information
Advertising guidance
General business advice
Guidance on further training
The hands-on training focuses on plenty of experience marking out facial anatomy, assessing patients and administering treatments. 
| Training Date | Price |
| --- | --- |
| 09/02/22 | £950 |
| 27/04/22 | £950 |
| 15/06/22 | £950 |
| 03/08/22 | £950 |
| 26/10/22 | £950 |